New DEON Lite for Smartphones!
Display a QR code in your DEON Project and scan it with your smartphone camera. In the DEON Lite app, add text, images or photos and send them directly to the DEON Project Inbox

---
Choose from 12 background colors!
In the mood for more colors? Just go to the Project Properties ("…" in the menu bar) "Customization".

---
Check out DEON for your iPad!
Available for DEON OnPrem and DEON CLOUD. Supports Apple Pencil with pressure sensitivity!

---
Use any Website or Web-App inside DEON!
Just copy/paste any URL from your Browser or drag and drop it from the adress bar into DEON.

---
Save styles you often use!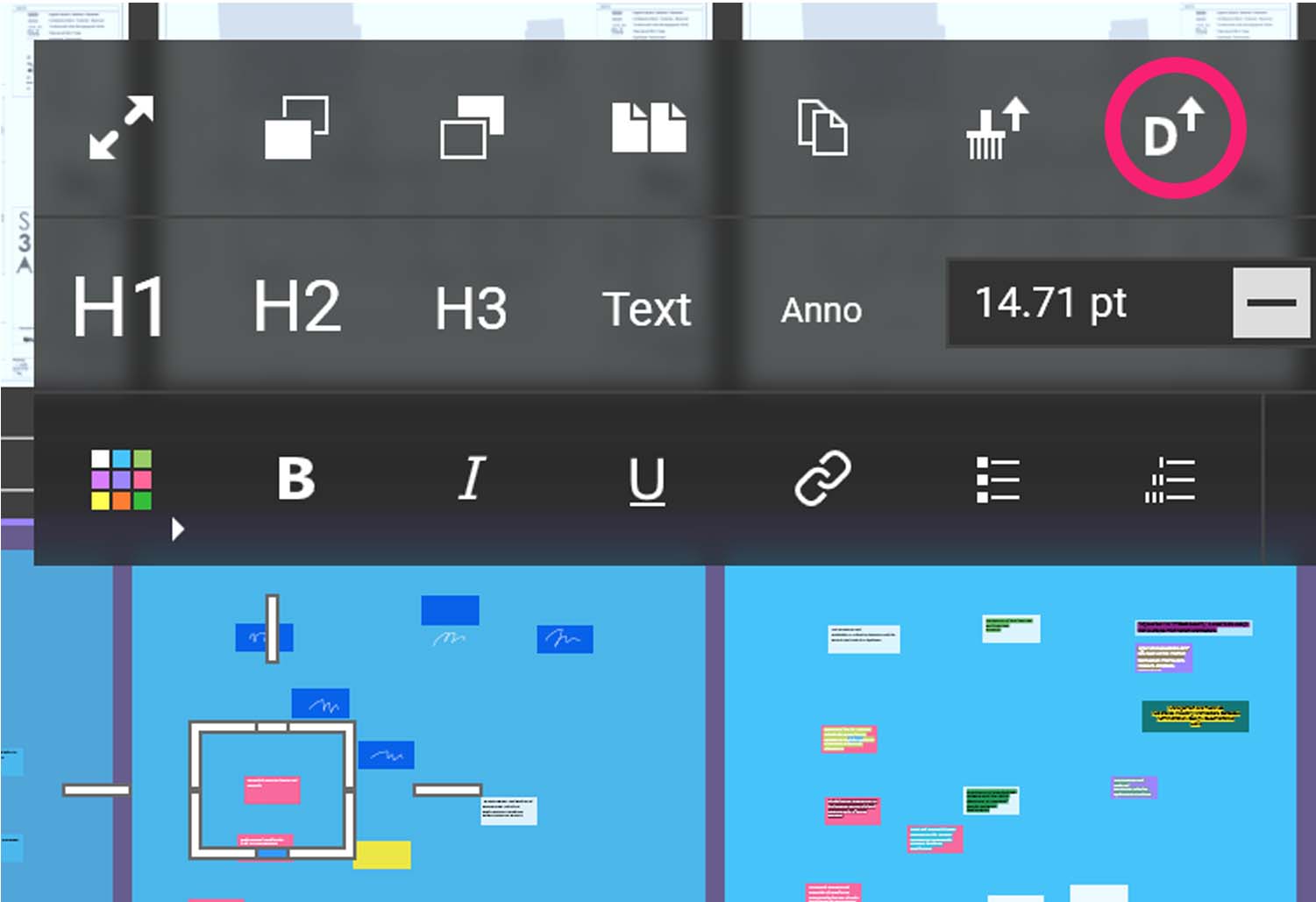 You can now save your individual default styles for Shapes, Scribbles, Stickies, Text and Connectors/Arrows: Just select an item and press the "D"-Button "Save as default style" in the context menu. Next time you will create an item, it will have the style you saved. The setting is saved on your PC.
---
Mouse and Trackpad improvements

Use two fingers on your Trackpad to navigate with ease without a mouse!
If you use a mouse, adjust your preferred mouse zooming behaviour in the new settings options!
---